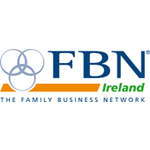 Smurfit Business School, Dublin
June 2015
The 2015 conference was another fantastic achievement for the team at FBN Ireland and it was an honour to be part of this event once more, running two very powerful, albeit very different sessions.
Firstly, I spoke alongside Marie Crowley from the Queally Group, a successful second generation family business where, as a family, they have developed a model which actively encourages entrepreneurial activity and supports family ventures. We had a very open and interactive discussion understanding how their model works and some of the advantages and pitfalls that such an approach can bring.
After that I had the honour of interviewing the wonderful Charlotte Temple, a fourth generation member of Magee clothing, a weaving, wholesale and retail company founded in 1866. Charlotte gave a very open and honest account of her experiences of being a next generation member in a family business, some of the challenges she faces and, most importantly, how she has overcome adversity to become the successful director she is today.
Her top advice included ensuring there is a vision for the business and also having belief in that vision. Whilst she experienced resistance from some staff, she felt that hard work, getting results and listening to staff were key to earning credibility. In addition, questioning and understanding why things didn't work was important to her moving forward with confidence. Interestingly the session explored the idea of "nepotism with excellence", where you may be in the business because of your family ties but you can achieve and promote excellence with your actions and behaviour.